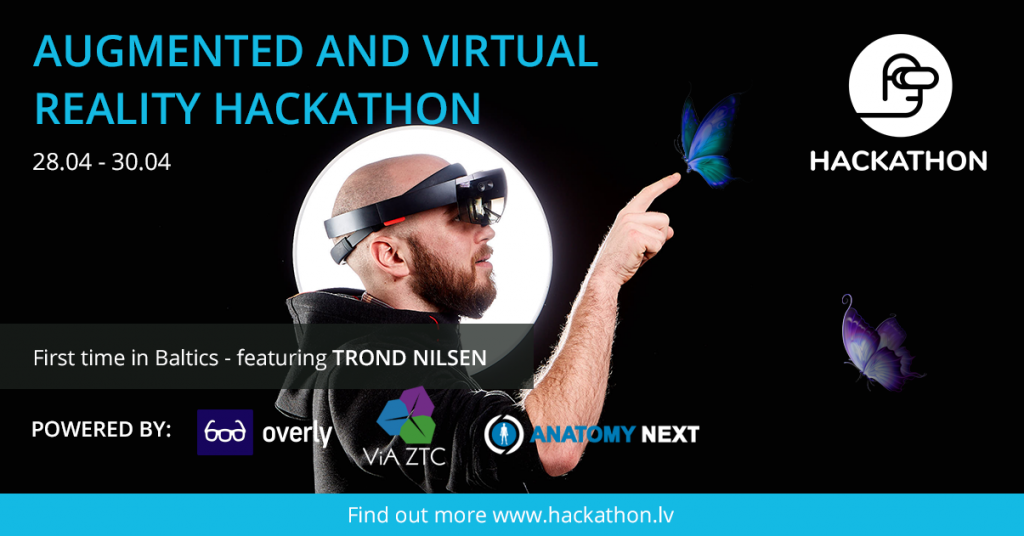 Augmented and Virtual reality are some of the most promising technologies of the near future that are starting to find their way into our lives now. To encourage young tech-heads, entrepreneurs and enthusiasts to put their ideas and minds together, Overly, in collaboration with Anatomy Next and Vidzemes augstskola are organizing the very first AR / VR Hackathon in Latvia.
If you are a developer, 3D artist, graphic designer or just have an idea you wish to executes using these technologies – you should be there! Have your own team and idea? Great! Bring them along or we can help you form a dream team and give you all the tools you need to get started.
During event, you will be able to work with cutting-edge hardware such as Google Tango, Microsoft HoloLens and virtual reality headsets like the Oculus Rift, HTC Vive, Gear VR and others.
To find out more and to register, visit our website!